I'm planning on making each of my grandparents a blanket for Christmas this year. I've spent the past week finding a pattern that my parents and I both liked and picking out yarn. I'm probably going to place my order tonight, but I wanted to make a post in case anyone would like to make this pattern and would like different potential color combinations.
The image above is a screenshot I took from the pattern and then made so you could fill in each individual section. You should just be able to save it and do that if you wanna, but I'm not sure.
The pattern is the Prairie Star pattern and I think it's really nice. There are other color selections that people have on that page, but I thought I'd share the ones I came up with.  All of the colors that I used are for Red Heart Super Saver yarn and I will also list the approximate balls per color that would be needed. Please note I don't even have the yarn yet, so these are just rough color approximations and I can't speak for how the pattern is. Please make sure to look at the pattern before you make this, especially if you are using a different brand of yarn. The amount of yarn listed in the pattern is in ounces, so make sure to convert as needed.

CA- Coffee, 1 ball
CB- Cafe, 2 balls
CC- Buff, 2 balls
CD- Light Sage, 1 ball
CE- Dark Sage, 1 ball
CF- Linen, 3 balls
3 more under the cut

CA- Hunter Green, 1 ball
CB- Frosty Green, 2 balls
CC- Medium Thyme, 2 balls
CD- Tea Leaf, 1 ball
CE- Dark Sage, 1 ball
CF- Light Sage, 3 balls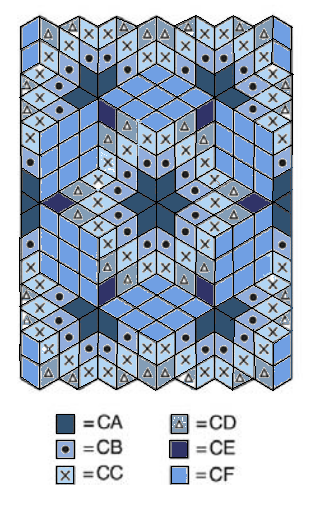 CA- Windsor Blue, 1 ball
CB- Light Periwinkle, 2 balls
CC- Light Blue, 2 balls
CD- Country Blue, 2 ball
CE- Soft Navy, 1 ball
CF- Delft Blue, 3 balls

CA- Burgundy, 1 ball
CB- Cafe, 2 balls
CC- Buff, 2 balls
CD- Carrot, 1 ball
CE- Claret, 1 ball
CF- Coffee, 3 balls